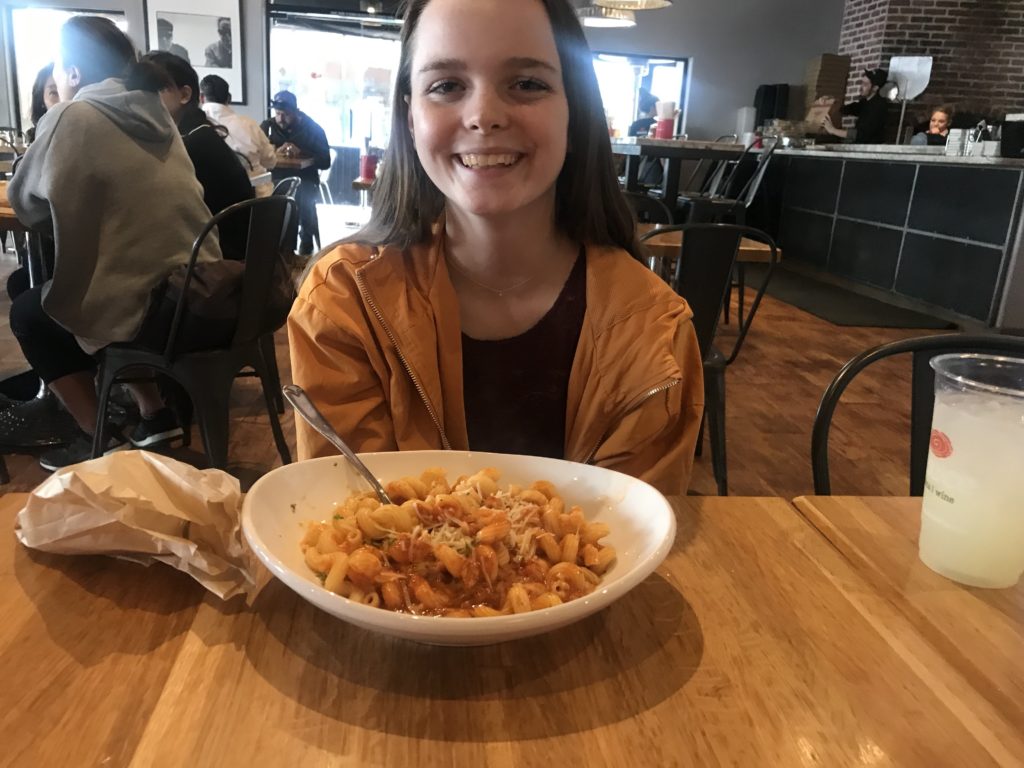 What a lucky grandma I am! Lily and I are having lunch together once a month. She turned 17 last fall. Busy as a junior in high school and working at Panera, she is making time for us to spend together every month.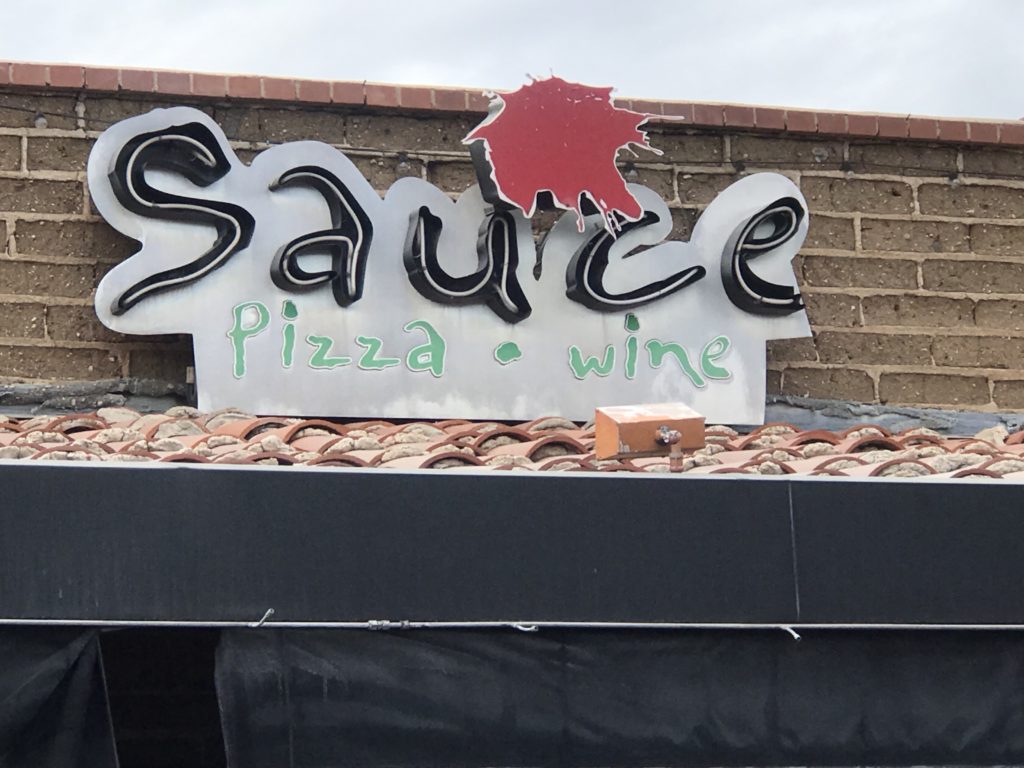 This month we ate at Sauce. One of Lily's favorite places, located at Ina and Oracle, we enjoyed a laid back atmosphere at 2 PM after the lunch rush had subsided. Lily had her favorite pasta with red sauce and ate every bit of it. For those of you who don't know Lily, she is a picky eater who rarely eats it all!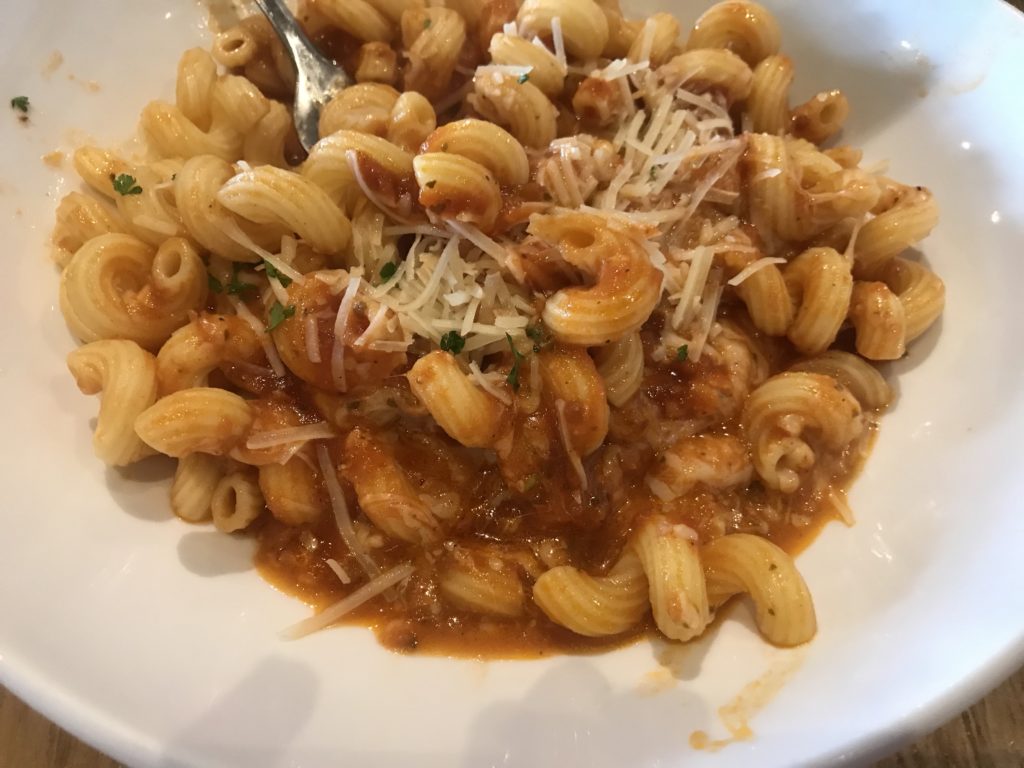 I chose the Kale and Salmon Salad. A yummy, healthy lunch that included black currants, cashews, farro, romaine hearts & champagne vinaigrette. I was pleasantly surprised at the generous amount of salmon. A basil-strawberry lemonade was my beverage. They were slow bringing it out. I went up to ask about it and was brought one immediately. Then a little while later, the one I had ordered was brought over. So, I ended up with lemonade to go!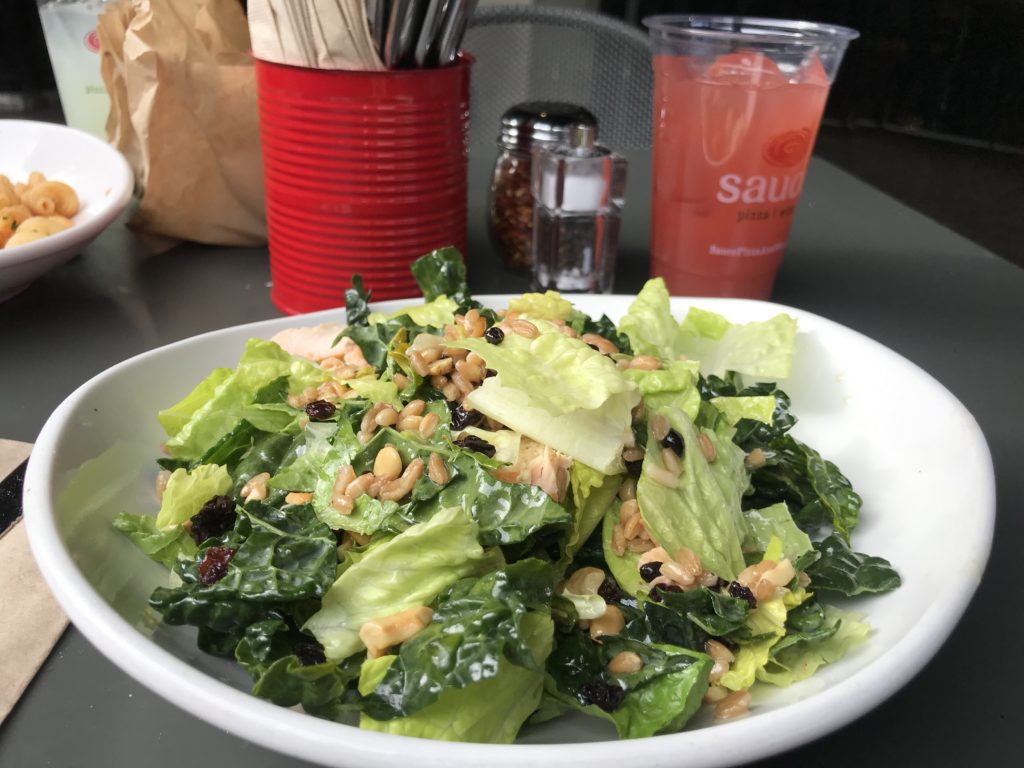 We spent an hour together. Lily caught me up on what's going on in her world. Got me thinking back to how different the world was when I was 17! The food was delicious and the company was great! What a lucky grandma I am!