The view today takes me from chilly Phoenix to tropical Kona. We are a little late leaving Sky Harbor Airport, but there doesn't appear to be any issues with TSA. Our very full American Airlines flight makes up the time and we land a little after 3 to a bright sunny afternoon. On my Granddaughter Lily's first trip to the Big Island of Hawaii when she was 4, as the black lava was the primary scenery on both sides of the road on the drive from the airport to Kona Village, she was perplexed and asked, "when are we getting to Hawaii, Grandma?" This just didn't look like a tropical paradise to her.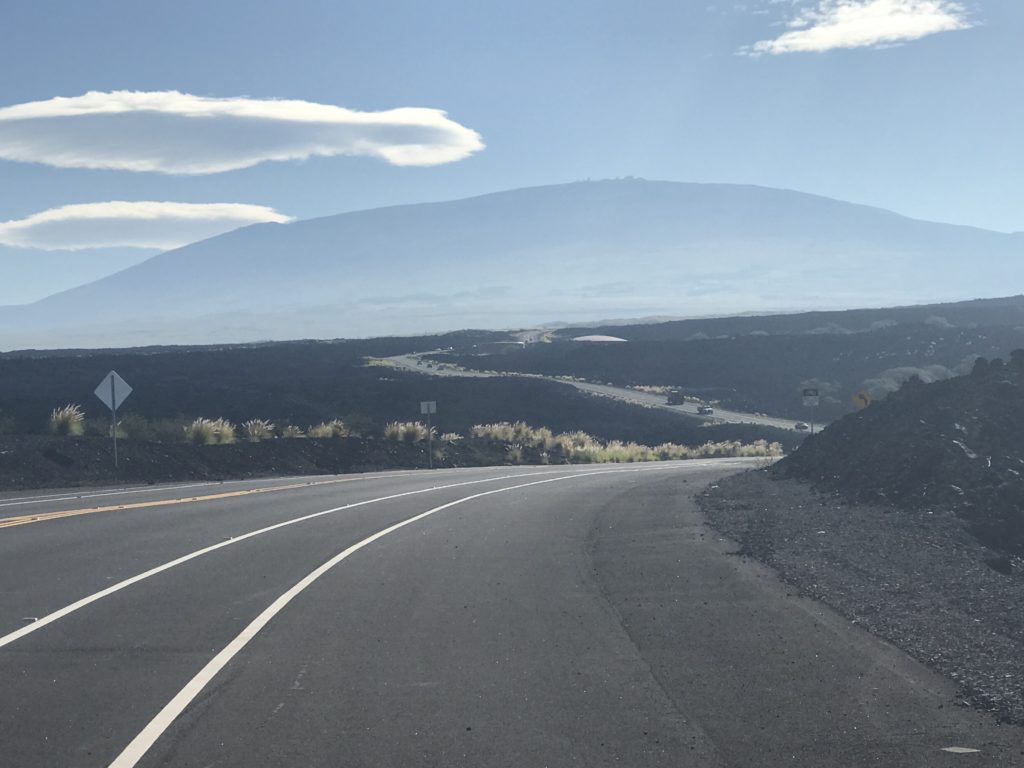 Luxury at the Mauna Kea Resort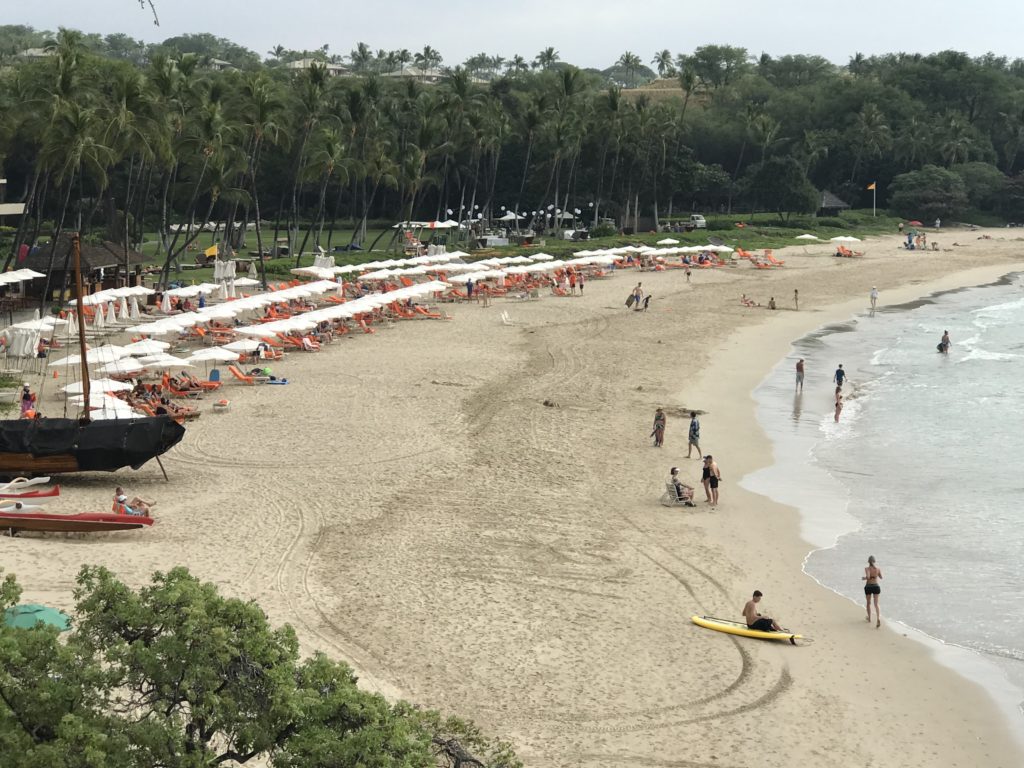 Check in at the Mauna Kea included a lei for me and Koa Beads for Bub along with fresh guava juice. When we got to the room, fresh pineapple and delicious zucchini bread awaited us.
Kawaihae Seafood Bar and Grill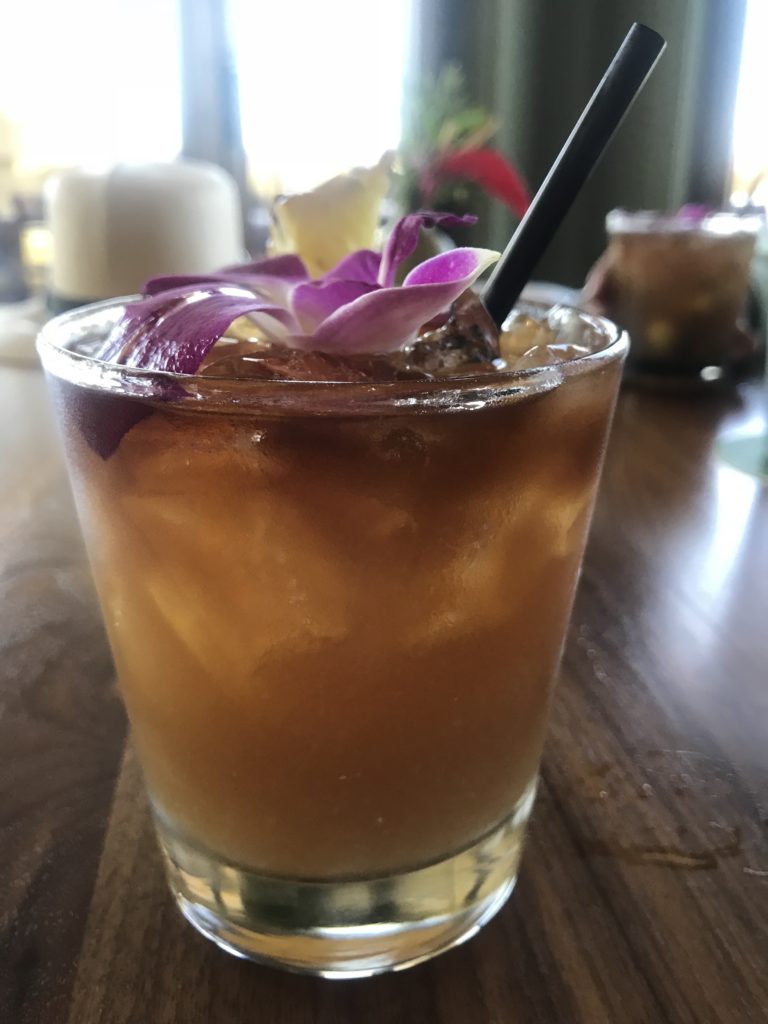 It was Happy Hour 10 minutes away at the Seafood Bar and Grill. A perfect Mai Tai is $6 from 4-6. It had been a long day, so we relaxed into the Island Vibe. The Happy Hour Pupus took the edge off of the afternoon hunger.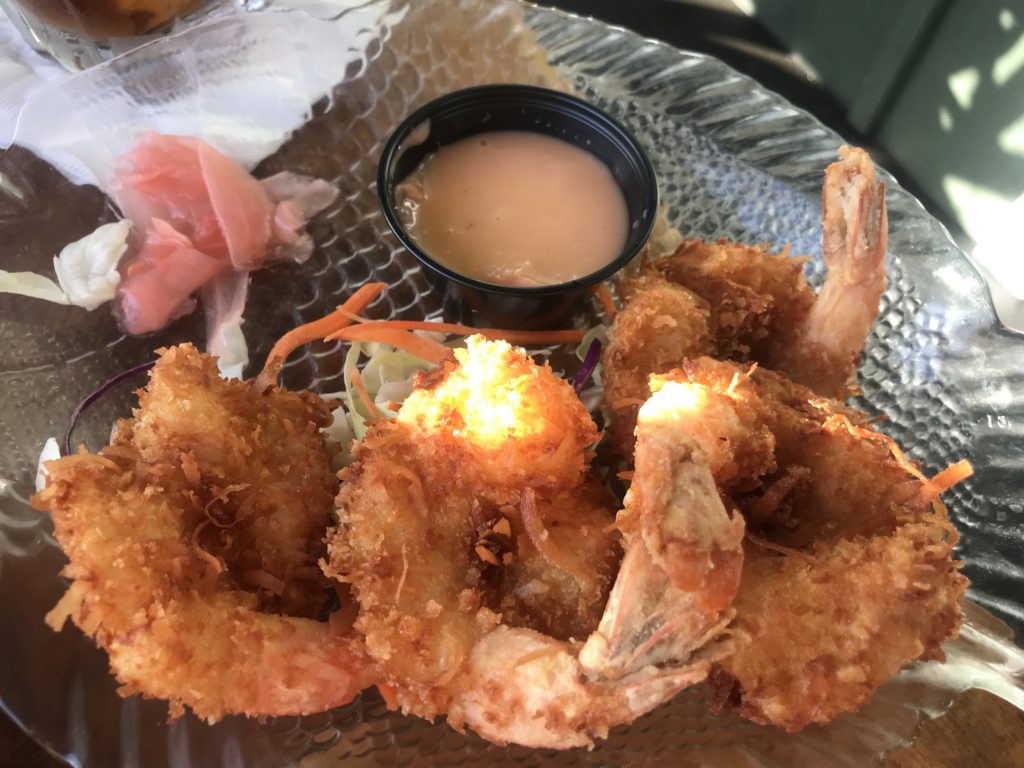 Five jumbo, fresh, lightly breaded Coconut Shrimp for $9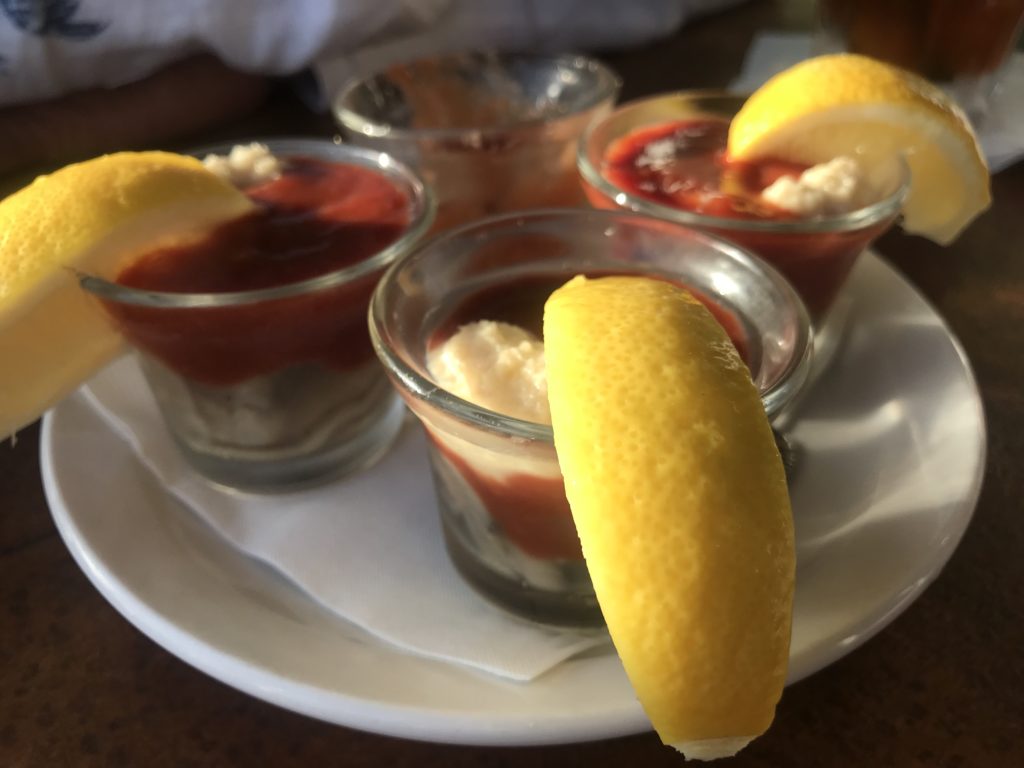 Bub's favorite! Oyster Shooters with Horseradish and Seafood Sauce!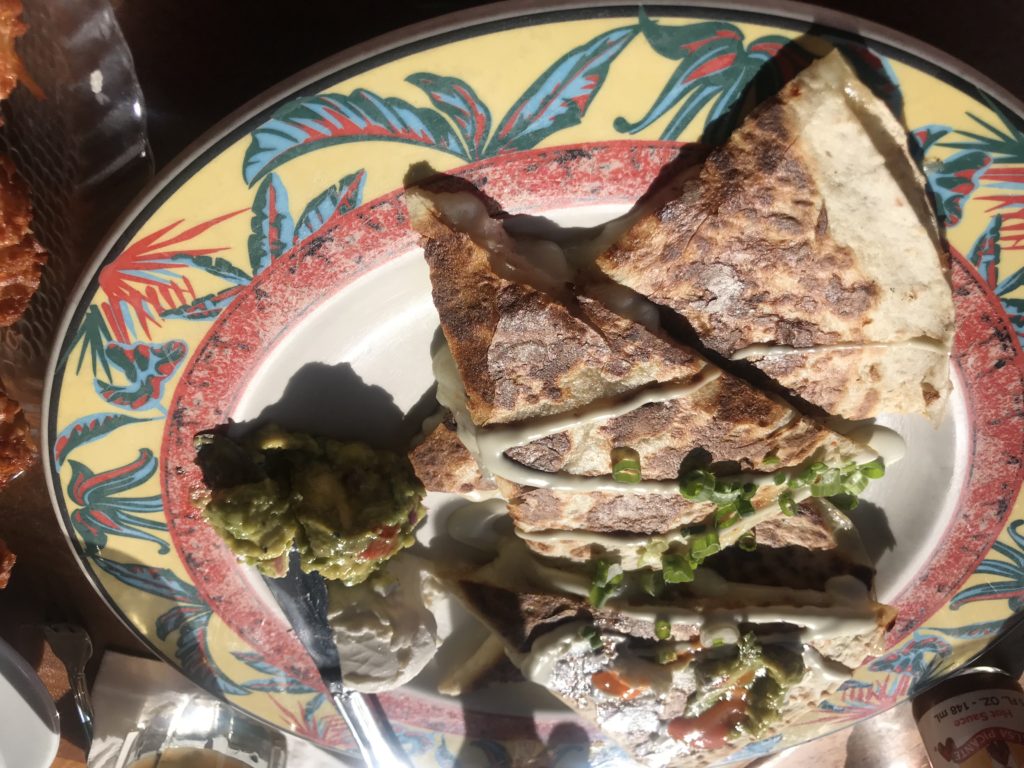 and for good measure…$9 Happy Hour Quesadillas!
We'd been up since 4 AM, gone through 3 time zones and were ready to sink into the comfy beds. Aloha!