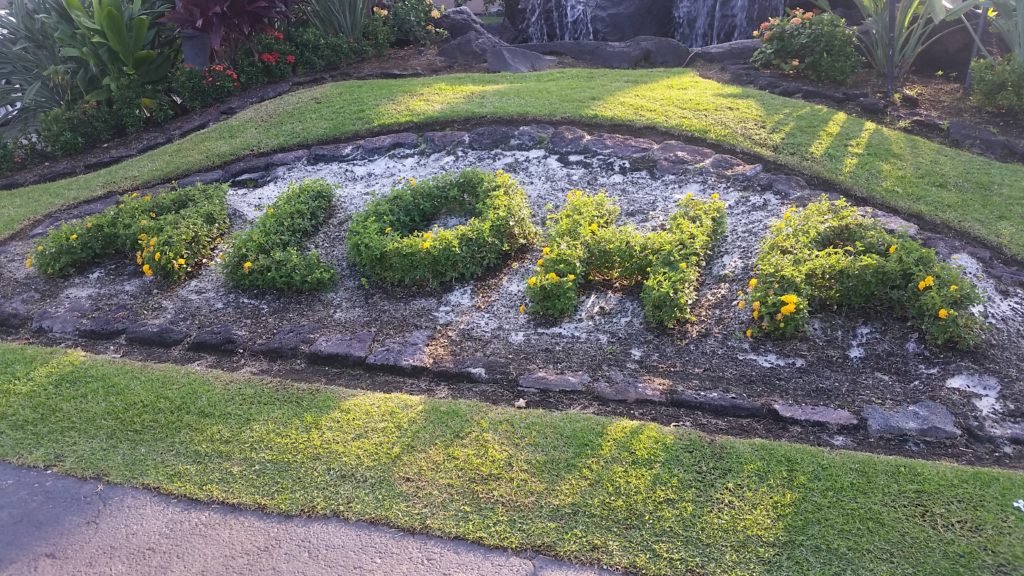 The view today is still filled with glorious 80 degree sunshine, the sounds of the sea and warm aloha vibes. From the Bay Club and Hilton Waikoloa Village there is an easy beach walk over lava, coral and sand that meanders down to Waikoloa Marriott Resort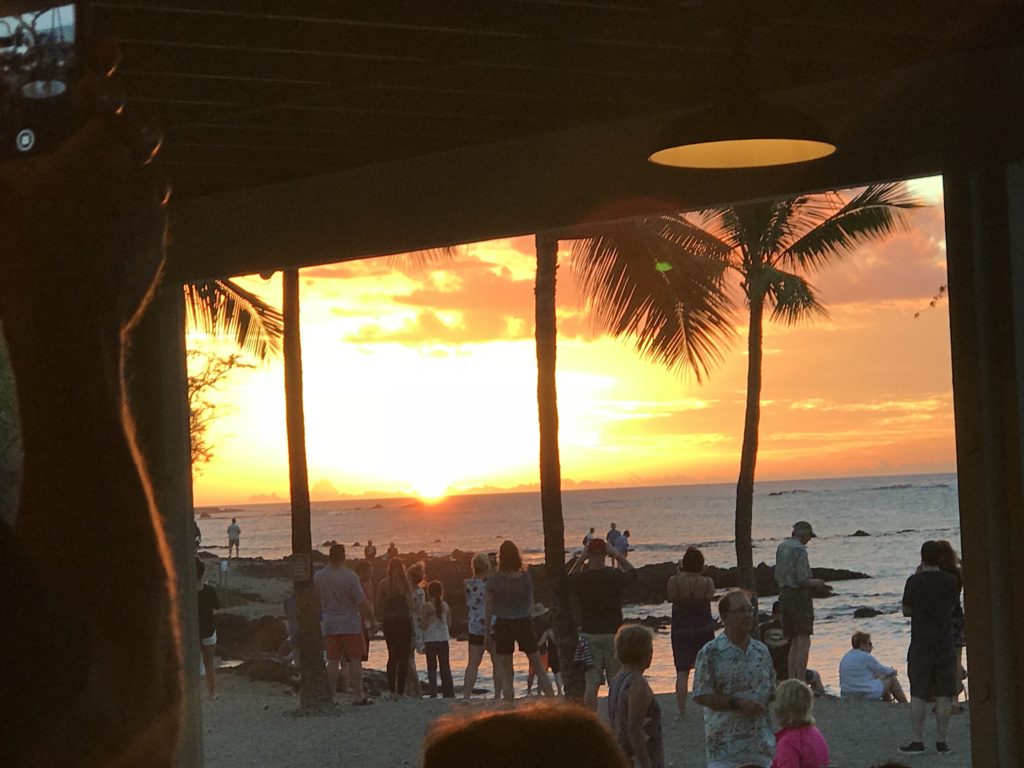 We spent the morning with a hard-fought set of tennis (6-3). Then for a few hours, we enjoyed the hot whirlpool spa and pool across from our suite. We read, we swam, we soaked in the sunshine. After another fish and eggs breakfast, we strolled down the beach towards the Marriott.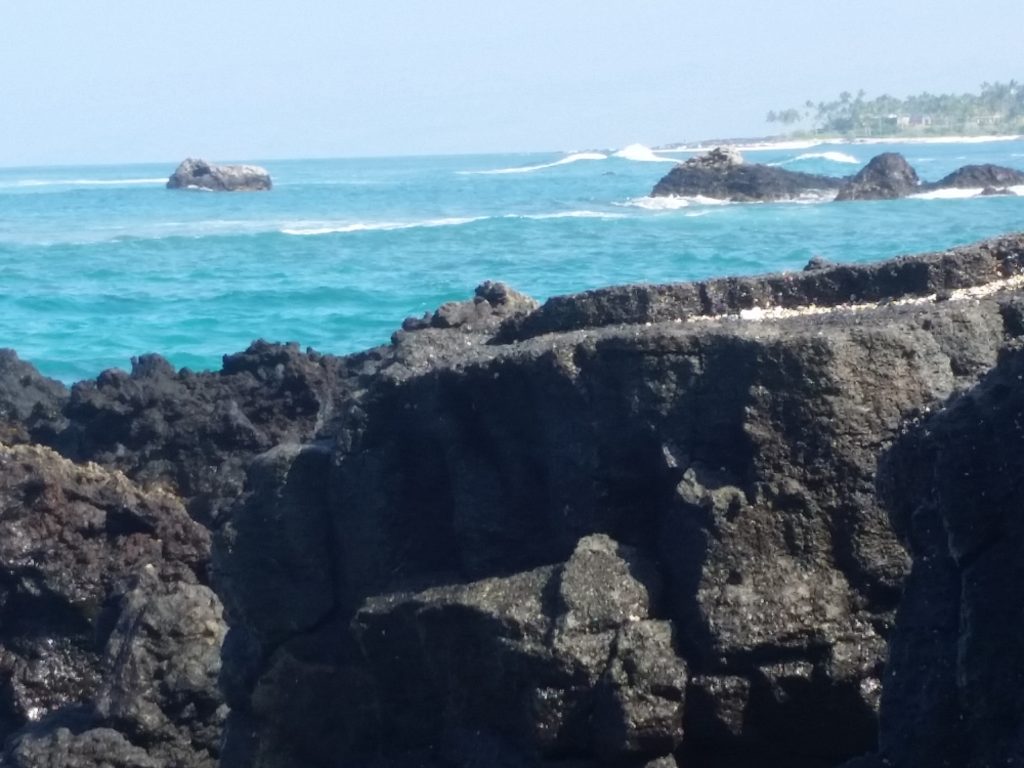 We've enjoyed staying at the Marriott on previous visits. The hotel and its pools are adjacent to Anaeho'omalu Bay ("A" Bay), a beautiful, white sand beach. On Monday or Wednesday, you can feast and be entertained at the Sunset Luau. Even if you choose not to attend and eat, you can watch the show from the lobby or pool area. If spa offerings are on your wish-list, you'll find indulgence here as well.
Close to shopping at the King and Queens Shops, everything is within walking distance. The Marriott has a couple of tennis courts, which we enjoyed. For golfers, two courses are close by. The immaculate fairways snake through black lava fields and around water hazards to undulating greens.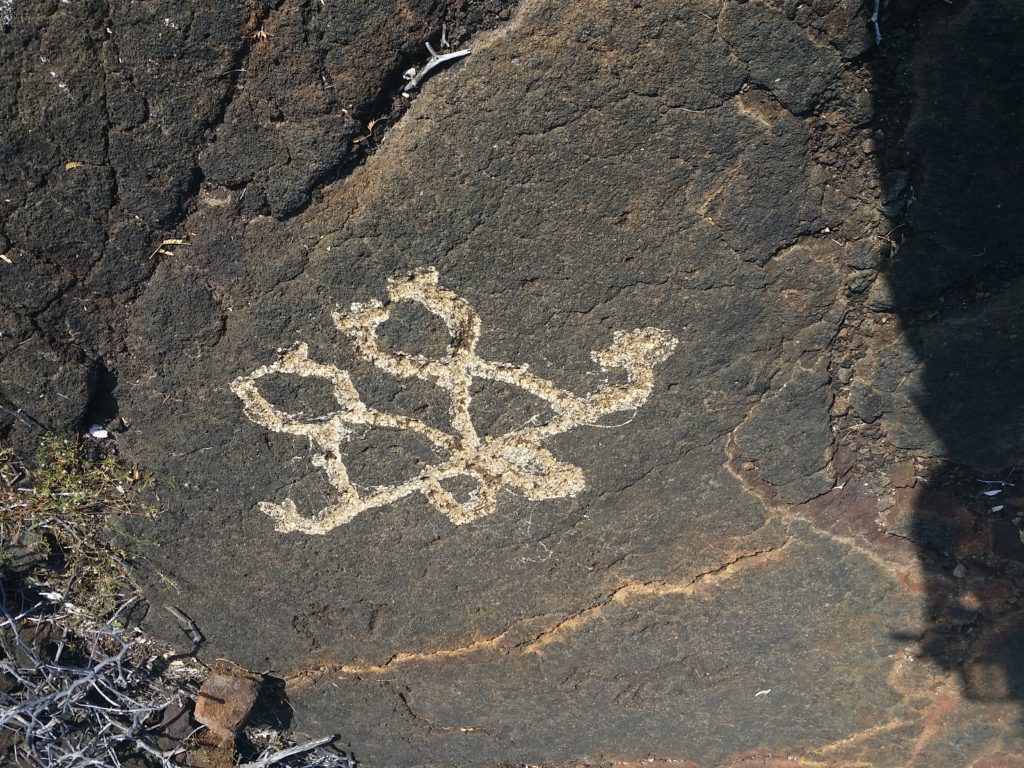 If you continue to walk the beach to the south of the Marriott, the trail requires some good beach shoes to navigate over the portions of lava that are difficult in flip-flops. I know this from experience! After about 30 minutes of walking, you'll find a very large field with petroglyphs. Well preserved, some of these date back to the 1600's it is said.
Other petroglyph locations north of Kuila-Kona are the Puakō petroglyph preserve and the Waikoloa Petroglyph field. There is also a field near Volcano Village called the Pu'u Loa Petroglyph field. A total of 3,000 designs have been identified, including paddlers, sails, marchers, dancers, and family groups, as well as dog, chicken, turtle, and deity symbols.

The Hilton Shuttle Bus runs twice an hour between the Hilton Grand Vacation properties and the Kings Shops, Marriott and Queens Shops. We jumped on it, having walked close to 4 miles today. A dip in the spa and a nice glass of Shiraz were a perfect way for us to cap off the day!