July 3, 2019 Day 25 Miles 351
Begin Chadron, NE To Saratoga, WY
Roads Traveled NE & WY 20, WY 85, WY 26, I-25, NE 34, NE 287/30, NE 30
Slept at The Historic Wolf Hotel in Saratoga
Tennis Bub wins 6-4
Wildlife Sitings: 120+ Antelope
Playlist: Jerry Lee Lewis and friends, Jerry Jeff Walker, Jimi Hindricks, and Jethro Tull
The view starts with coffee on the Coffee Family home porch! We drive down to the
College to play a quick set of tennis. Then pack up to start the trek towards home
Bub's mom, Jean, is off to deliver Meals on Wheels with her friend Don before going to the Senior Center for a $4 lunch. We are happy to see her so well and happy.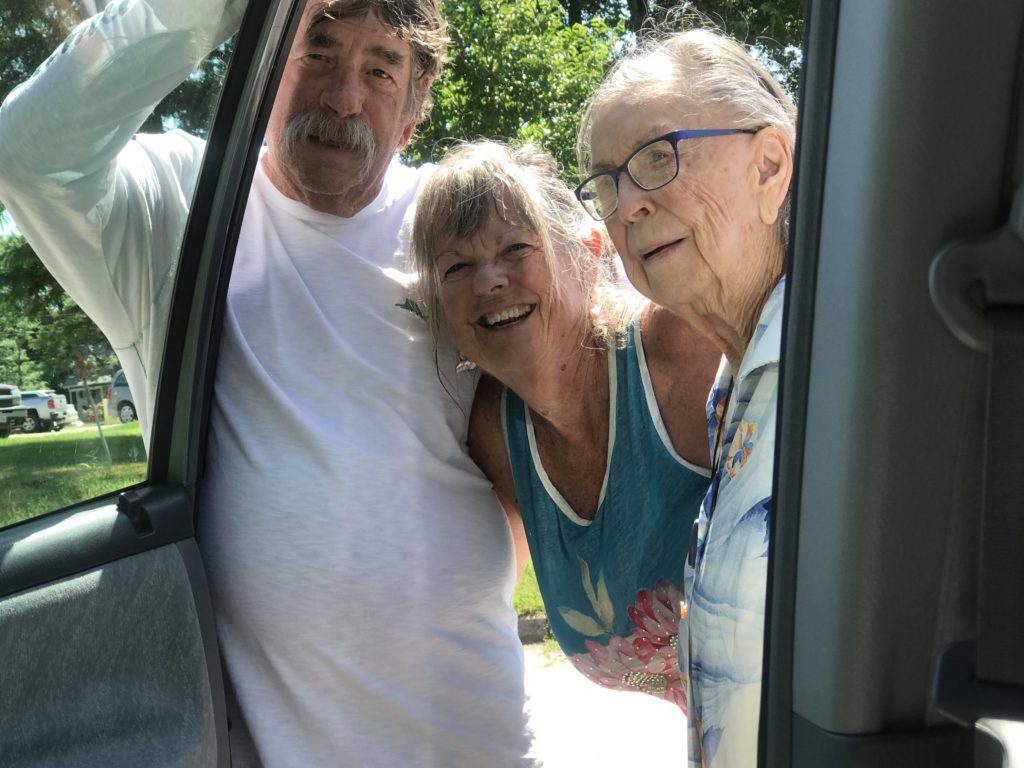 It's a five hour drive today, west out of Nebraska to Wyoming on mostly 2 lane back roads.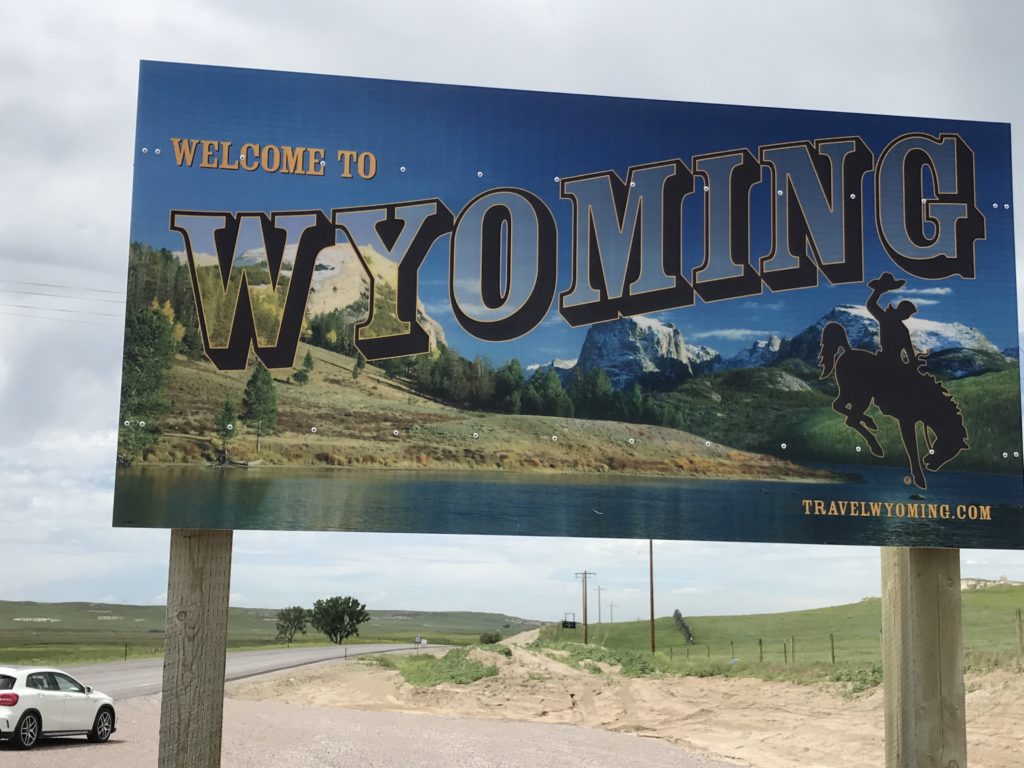 Wide valleys filled with cows and antelope and sweet yellow clover and grasses and wind generators. The rain and snowmelt have the rivers and streams flowing fast and high. The cows are feasting the high grass.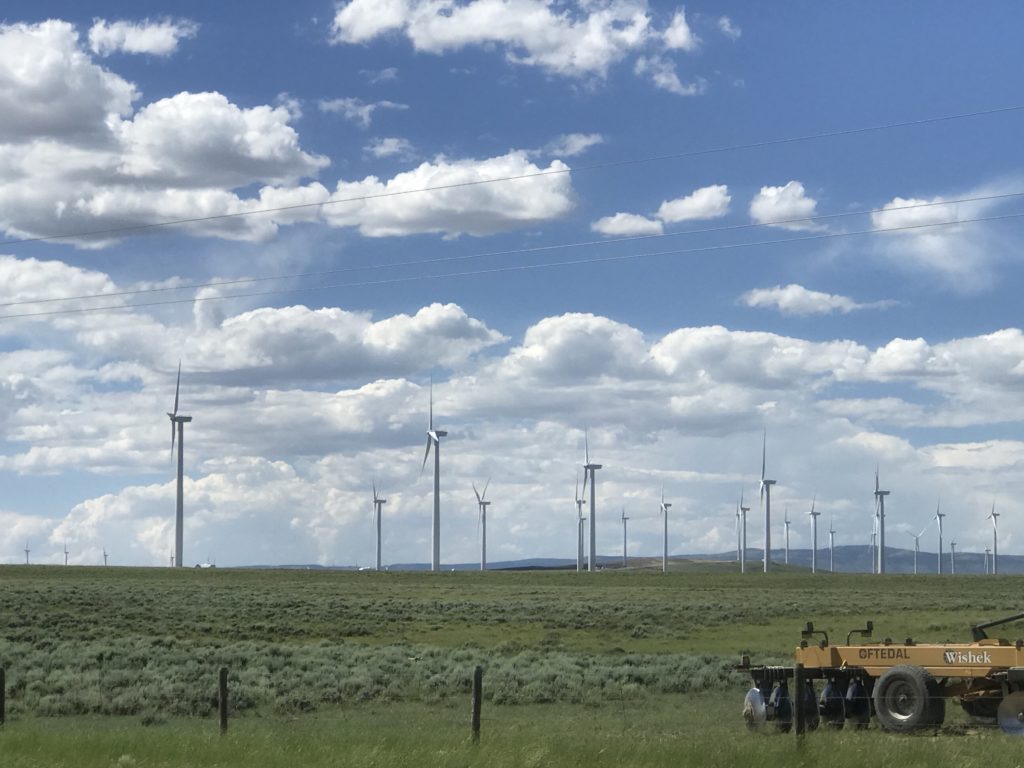 Counting the antelope today….A couple of times, there were so many, I am not sure we accounted them all. The roads had no shoulders or were too narrow to stop for pictures. A real pretty antelope stood 5 feet off the side of the road. Thankfully, she didn't run in front of us.
As we drove, the clouds were building and we could see lightening ahead. Eventually, we were pelted with heavy rain for about 10 minutes and then we were on the other side of it.
As we drive, I am getting my lessons on cow breeds. I can identify Black Angus, Charolais, Herefords, Belted Galloway, Santa Gertrudis, Red Angus and Texas Longhorn. We saw a herd of longhorn as we left Chadron. Counting wildlife and identifying cows makes the time go by!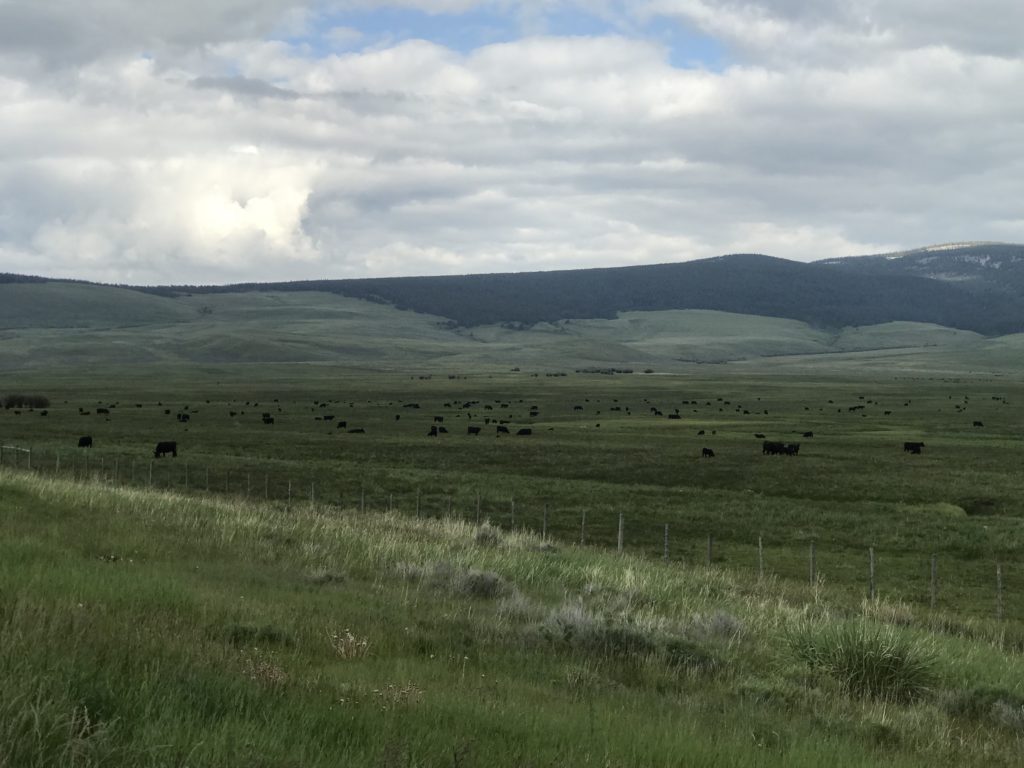 It was an easy drive over Morton Pass at 7301' with no switchbacks, just high, wide views. The highest mountains in the distance in this part of the state are still snow-covered.
Most of the roads today are new to us and we have never been to Saratoga. The Hot Springs are also new to us. We stay in the Wolf Hotel tonight for $80.
We arrive about 4:30 and get checked in and relax in The famous Joe Pickett Room #9 ( as described in CJ Box's book The Disappeared) on the second floor, overlooking the 3 blocks of downtown.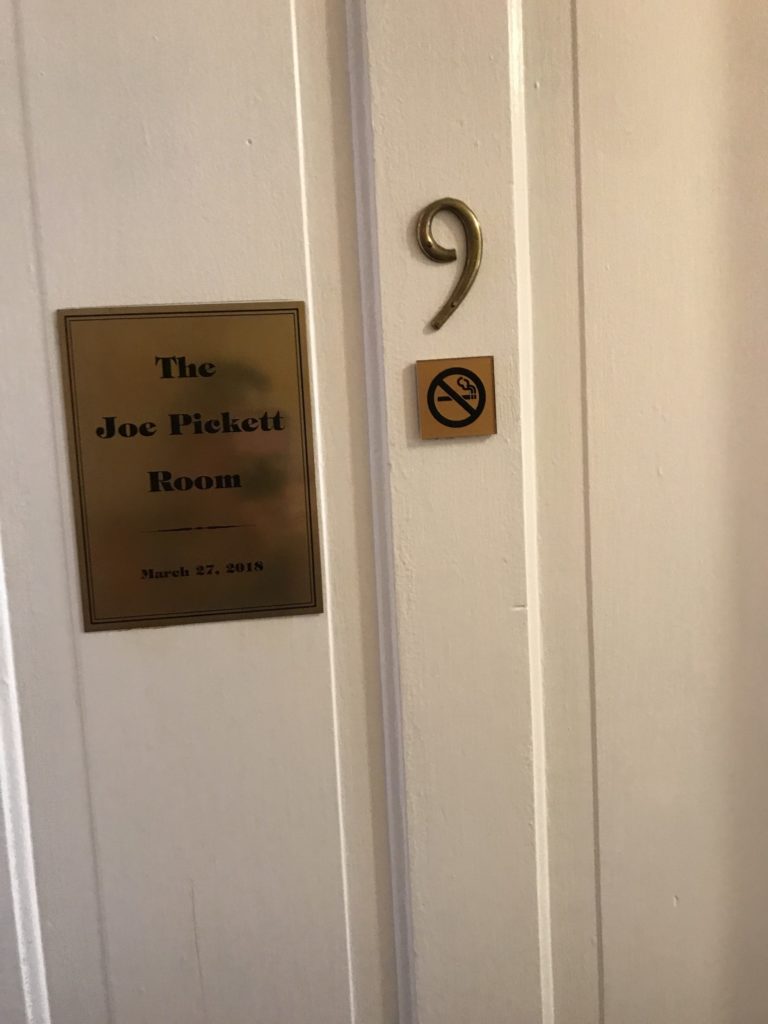 We are still over 7000', so the weather is cool and we enjoy the fresh air from the open windows.
We've heard the restaurant here has the best Prime Rib for miles around and we can dine like a Cattle Baron. We are here to test that. We are in cattle country, after all. The restaurant is packed and most of the folks are locals, based on the waitress knowing them by name and the camaraderie amongst tables.
We pick a bottle of wine,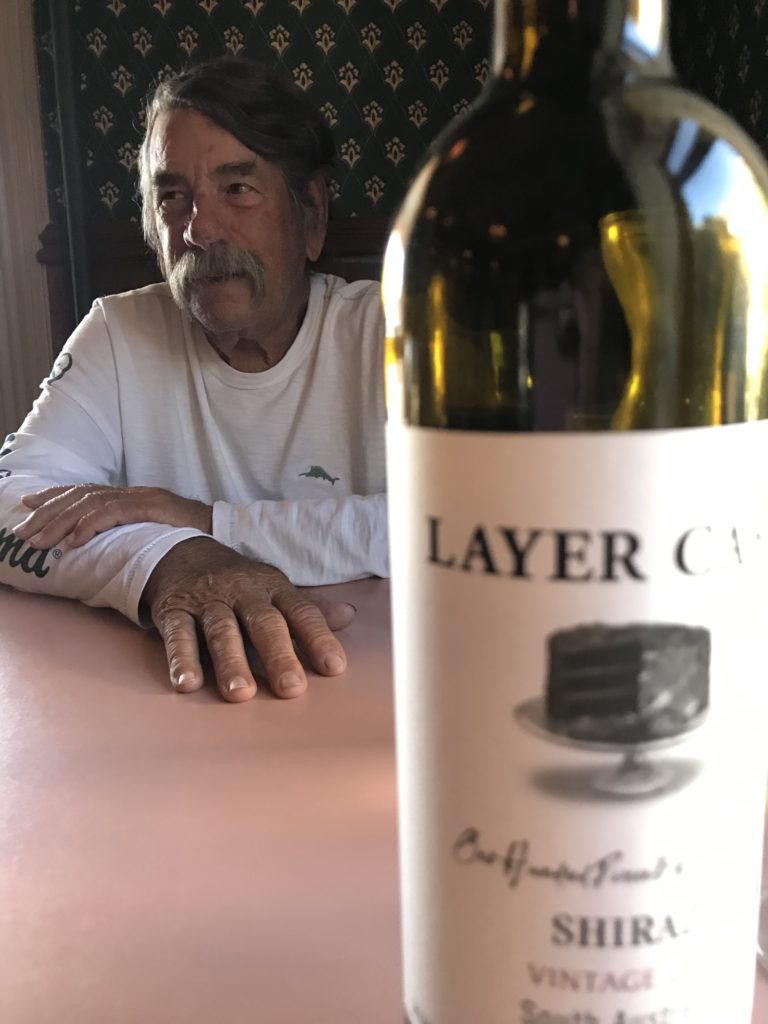 enjoy the mushrooms ,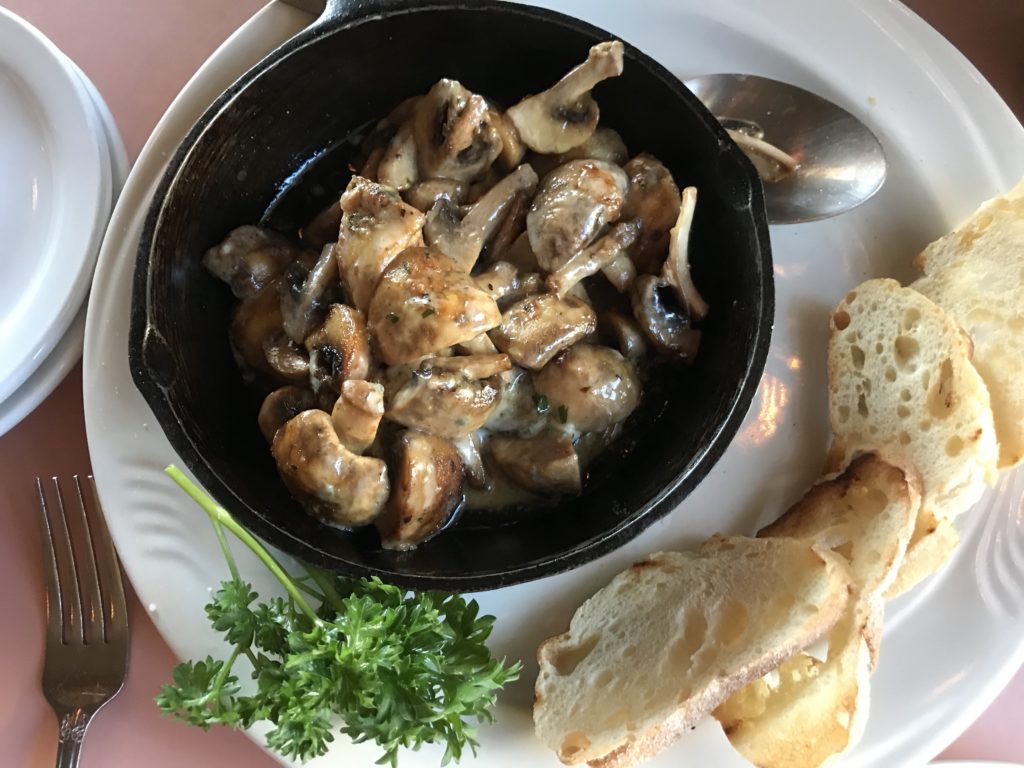 the salad bar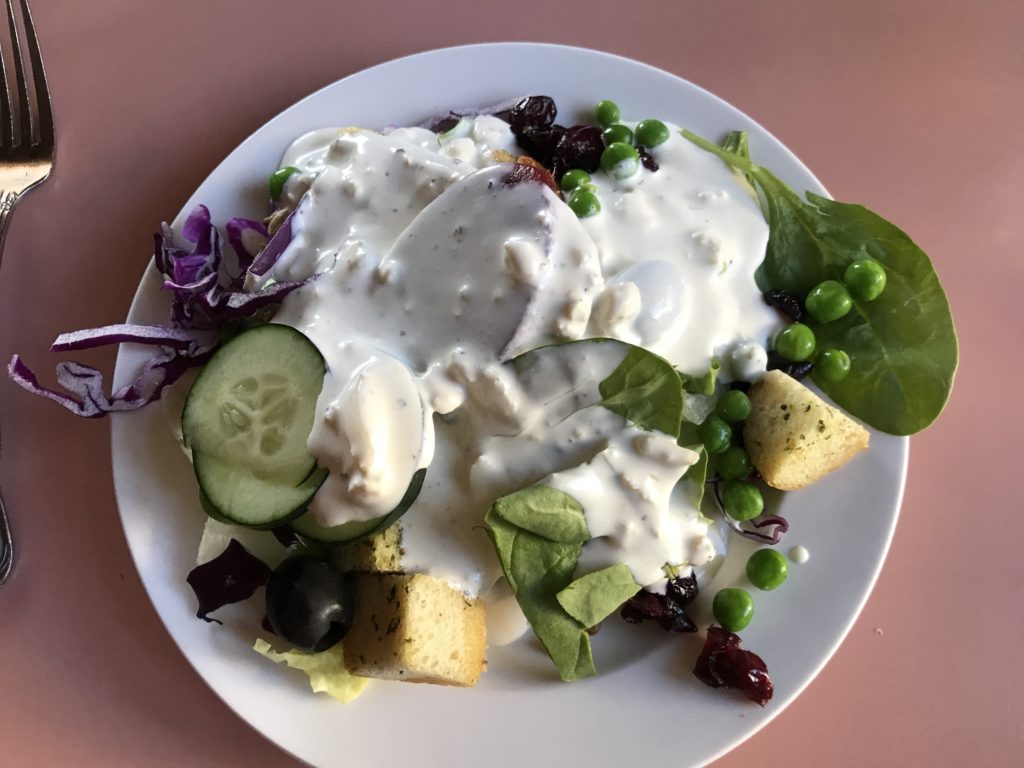 and then feast on huge Prime Rib portions accompanied with fresh horseradish. It lives up to it's reputation. Another tasty meal but way too much food. I'll have to play hard tennis tomorrow to burn all the calories!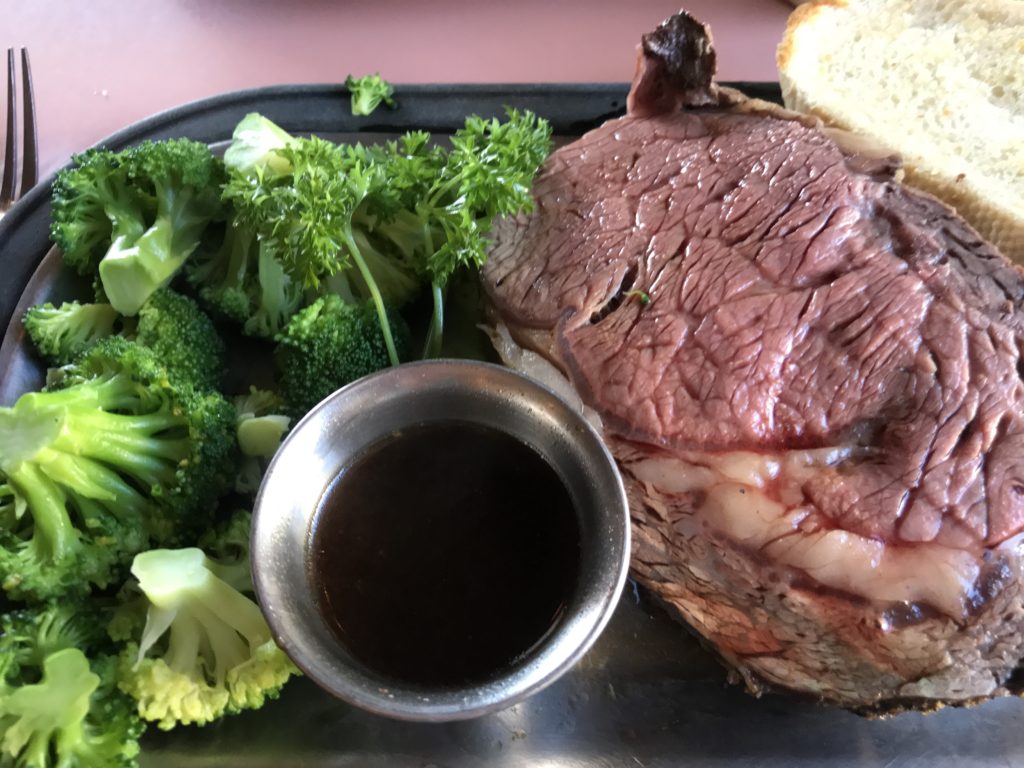 Life is good in our world in this sweet little town.