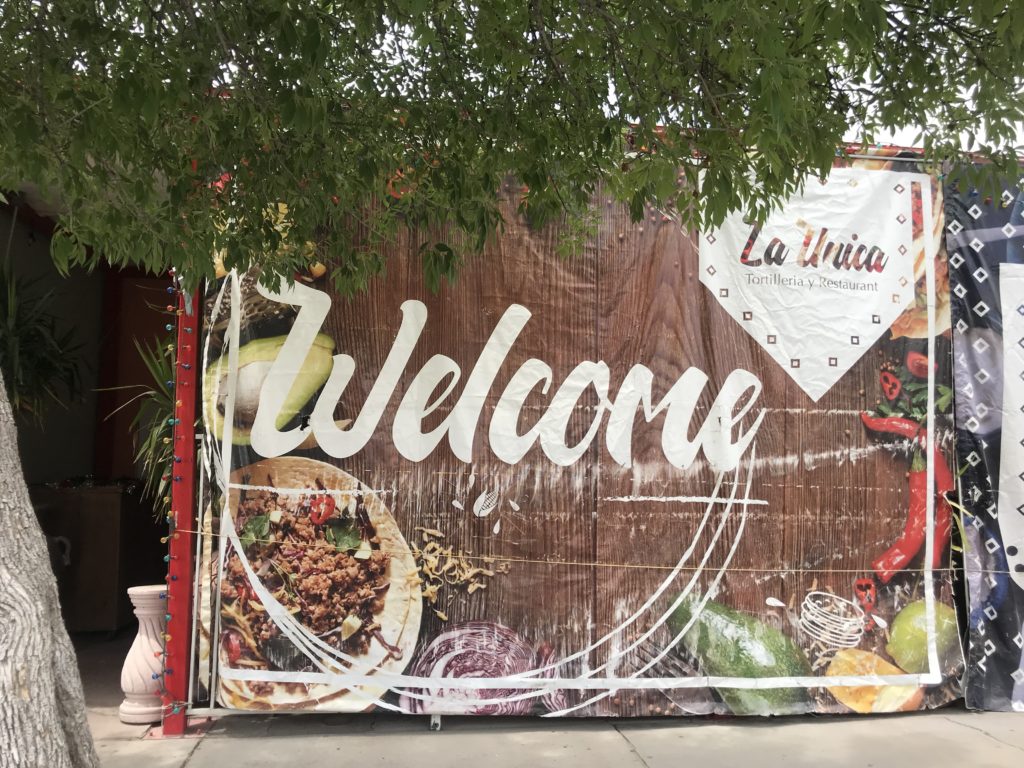 A two hour drive from Tucson, Wilcox is a fun and easy day trip over Texas Canyon and east across I-10.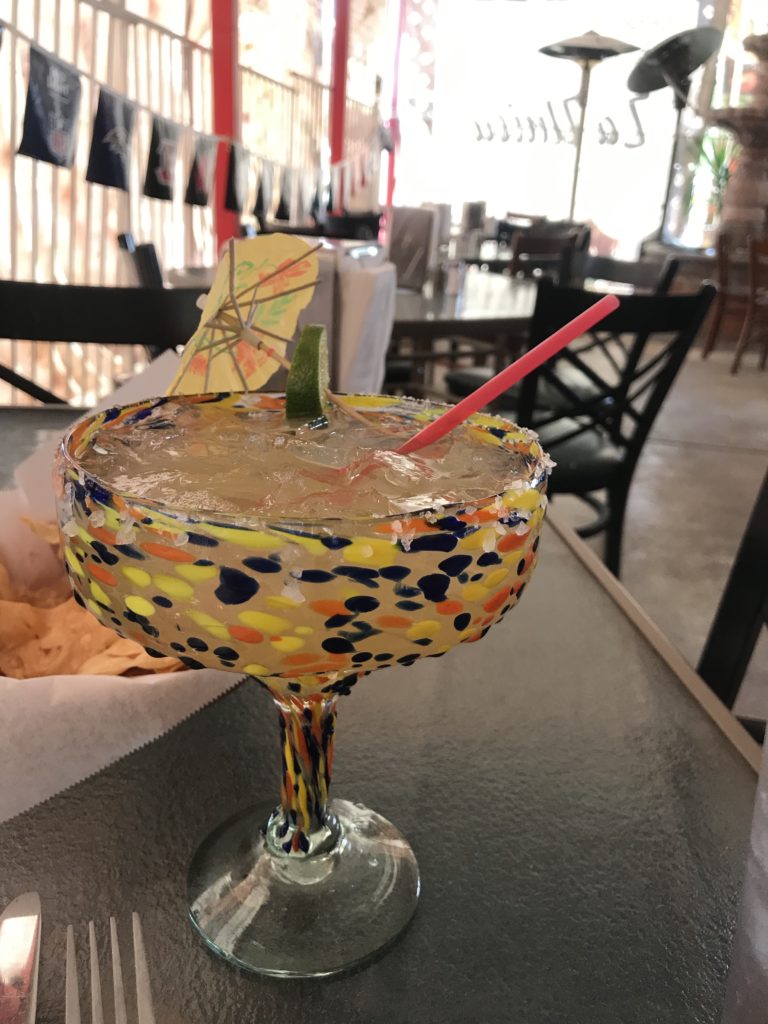 Celebrating Cinqo de Mayo a little late with a large margarita began our lunch at La Unica. We'd never eaten here before and it was recommended by the AAA magazine, Via.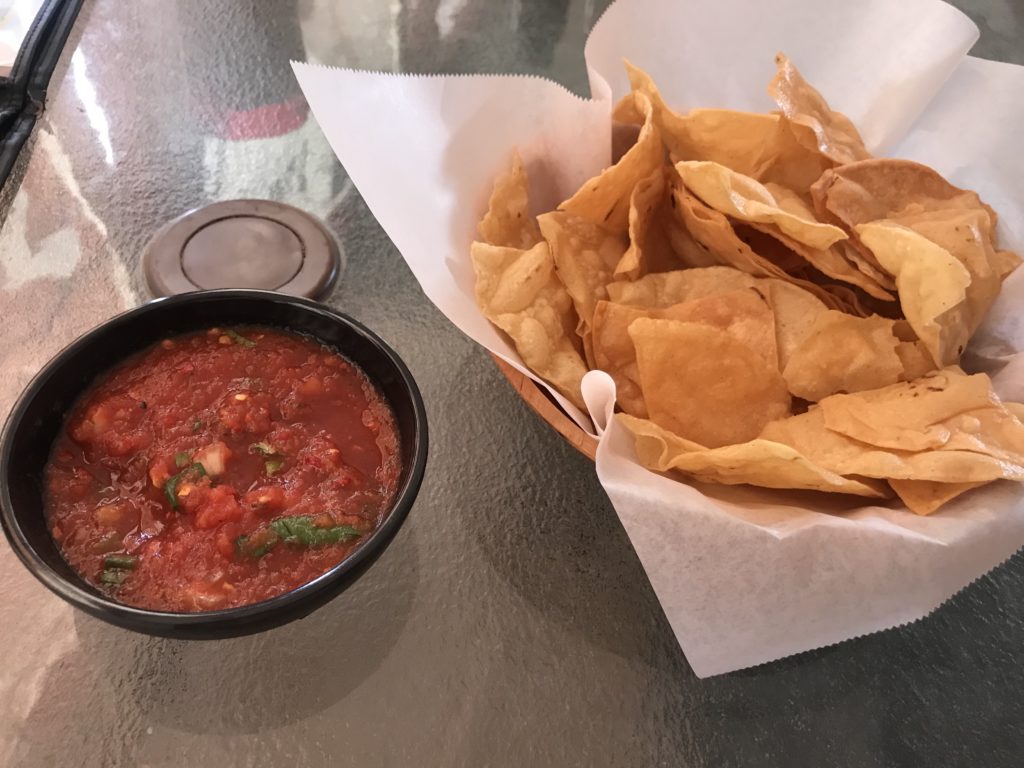 We were hungry from the drive. Homemade chips and salsa were served immediately. The chips were crisp, light, and tasty. The salsa had a bit of a bite, but not horribly hot. We devoured them immediately. They were refreshed at no charge. It took the edge off while we waited for our entrees.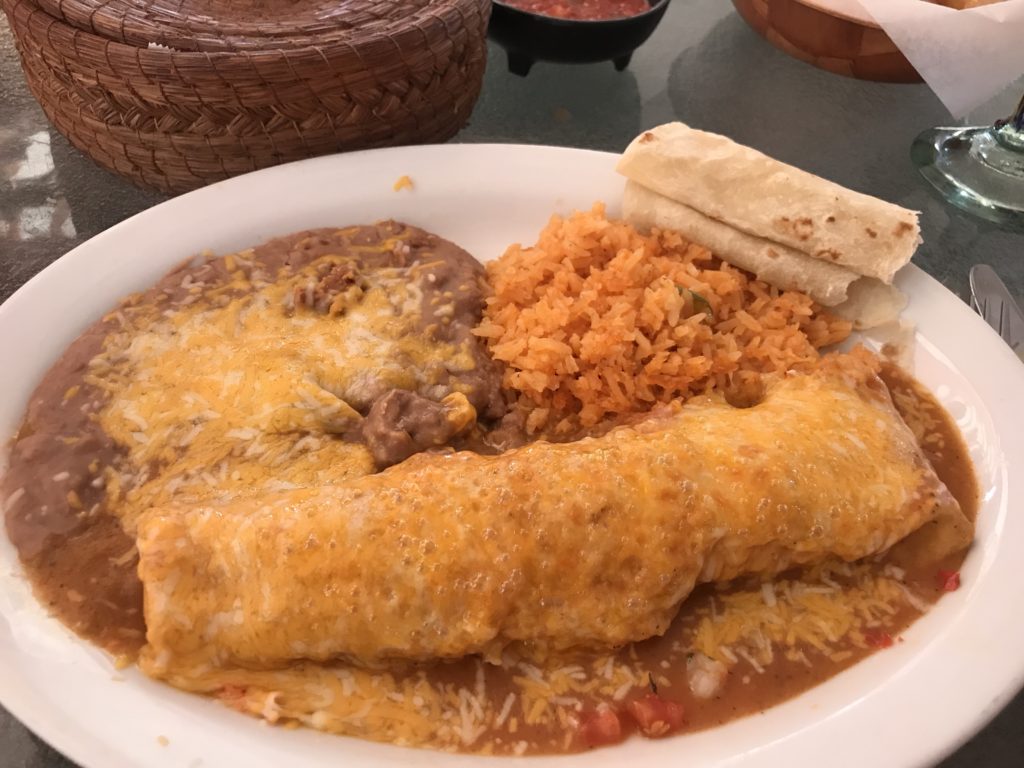 The seafood enchilada had crab and little shrimp. It was good, but not great. The $13 price for the plate was reasonable. The rice was wonderfully spiced and cooked just right. Bub ordered the red chili, which was also accompanied by rice and beans. He wasn't impressed, but we did get filled up. Sopapillas were on the menu as a dessert. I love sopapillas. These were flat but very, very tasty with delicious honey.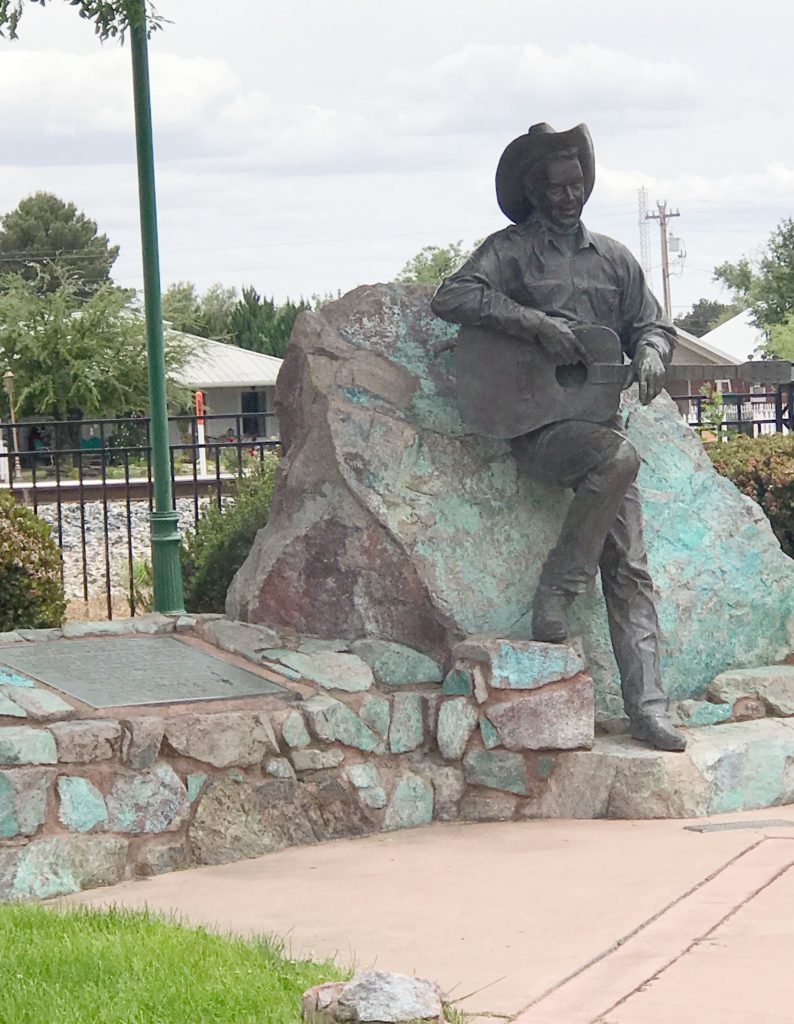 After lunch, we drive over to the railway tracks where the Keeling Schaefer wine tasting room is.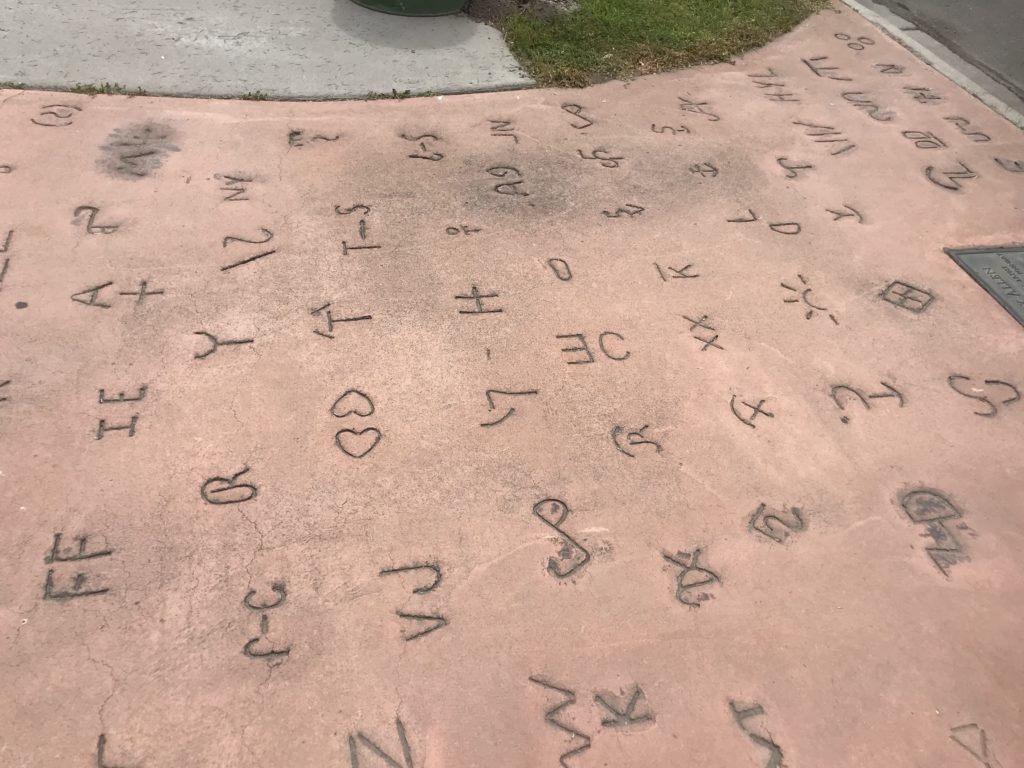 Examples of local cattle brands decorated the sidewalk.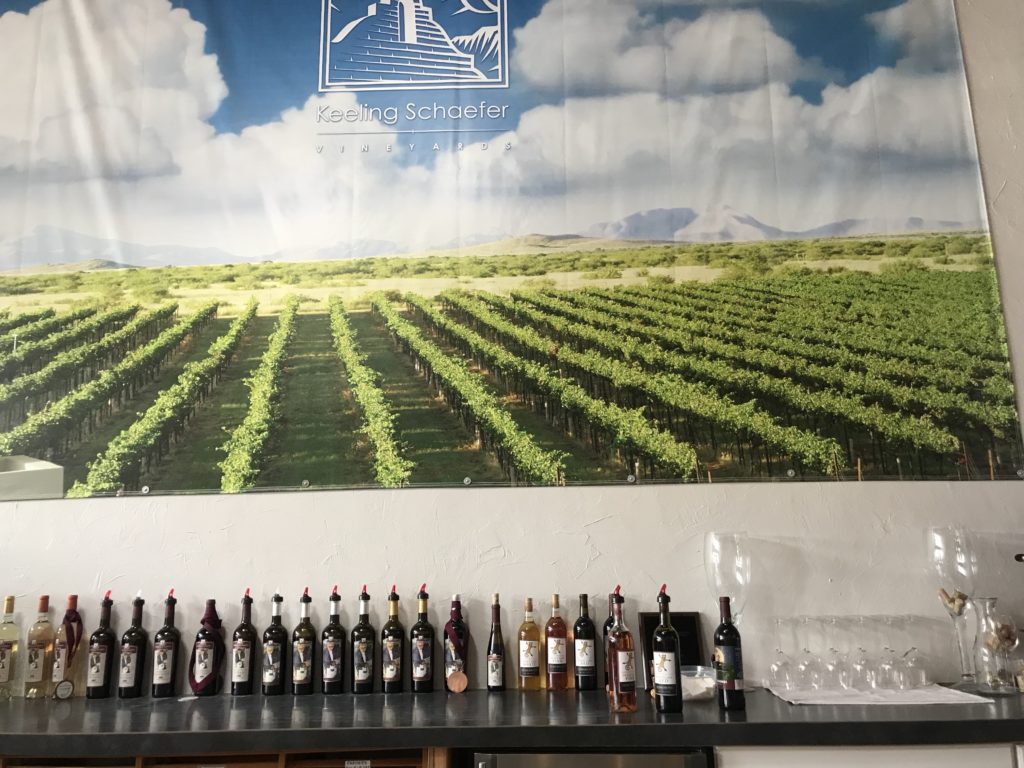 The yearly Wilcox wine festival will be celebrated next weekend in Wilcox. Hundreds of folks will be congregating to celebrate the dozens of local wines for the weekend with music and food. We went last year but decided to make a pre-empitve strike to get the case of wine we needed for the upcoming month-long road trip
Part of the benefit of being a member of the Keeling Schafer Club, is free wine tasting when we stop by! So we tasted a few we hadn't had before. Fargo, a local rancher was wine tasting too. He shared some stories and showed us pictures of all the many wagons and cattle has on his ranch.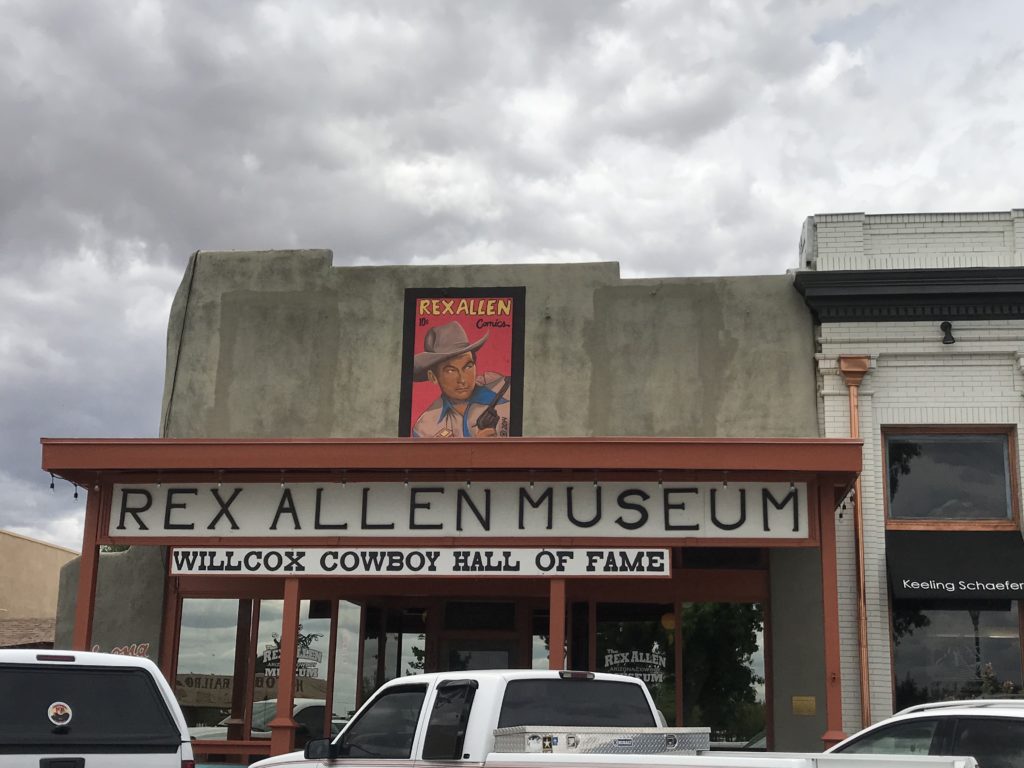 Rex Allen hung out in Wilcox and Rex Allen Days are another good reason to take the drive to Wilcox!
Wilcox is sleepy little town most of the time, making it easy to enjoy the flavor of an old Arizona town.