Wanting to be safe, but missing music and going out, I was excited when I saw The Coolers were going to perform at the Gaslight Music Hall's parking lot!
Creative thinking abounds amongst those willing to forgo the "old" ways and forge new ways. Outside entertainment, from old style drive-in movies to music performances, is increasingly available in venues planned for safety.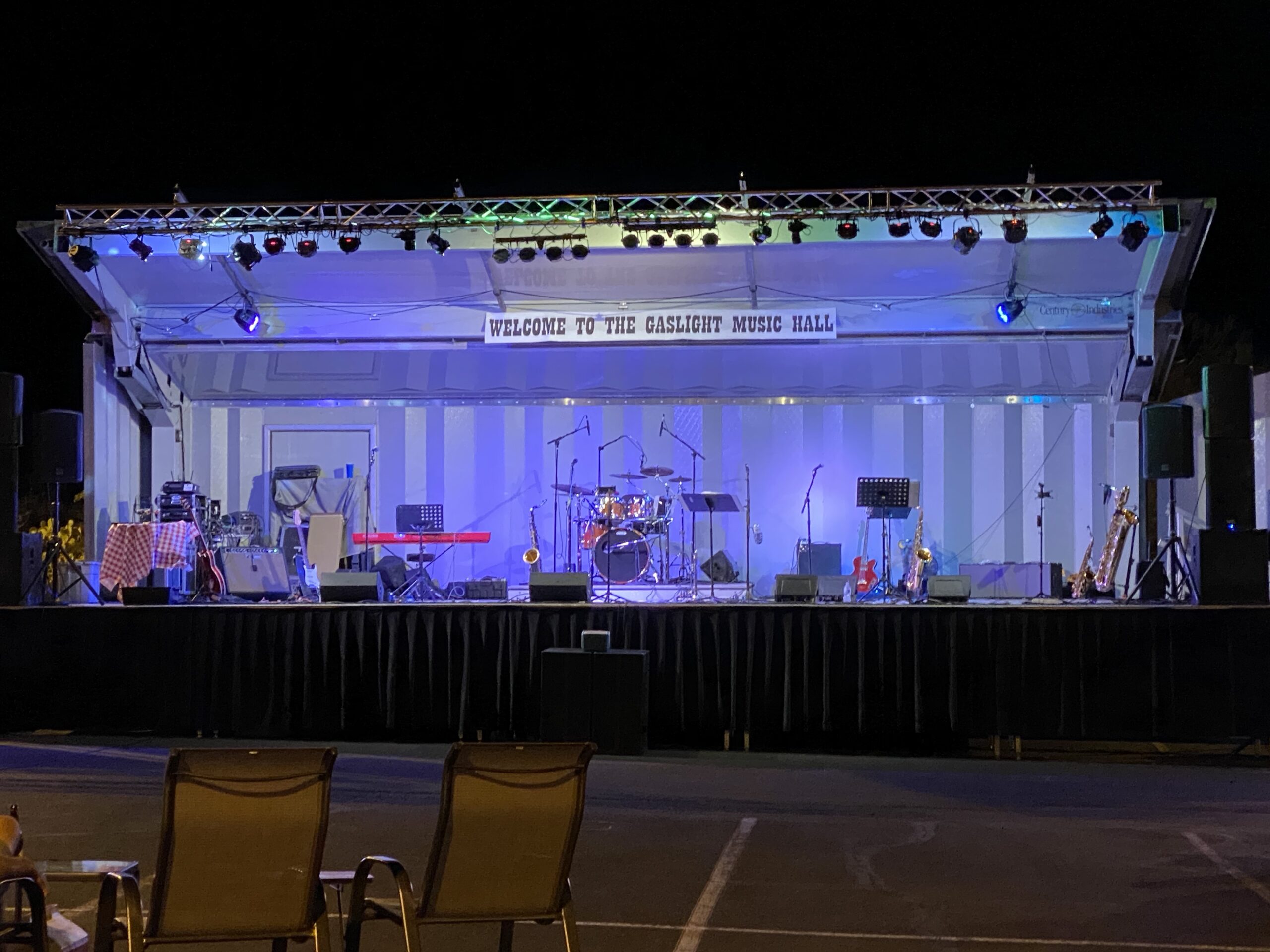 The concert at the Gaslight Music Hall in Oro Valley was a good example. The stage and two large screens are set up on the east side of the parking lot at Tangerine & Rancho Vistoso. The parking lot has row numbers and "seats" laid out like a performance hall but with social distancing: every other parking space is a "seat."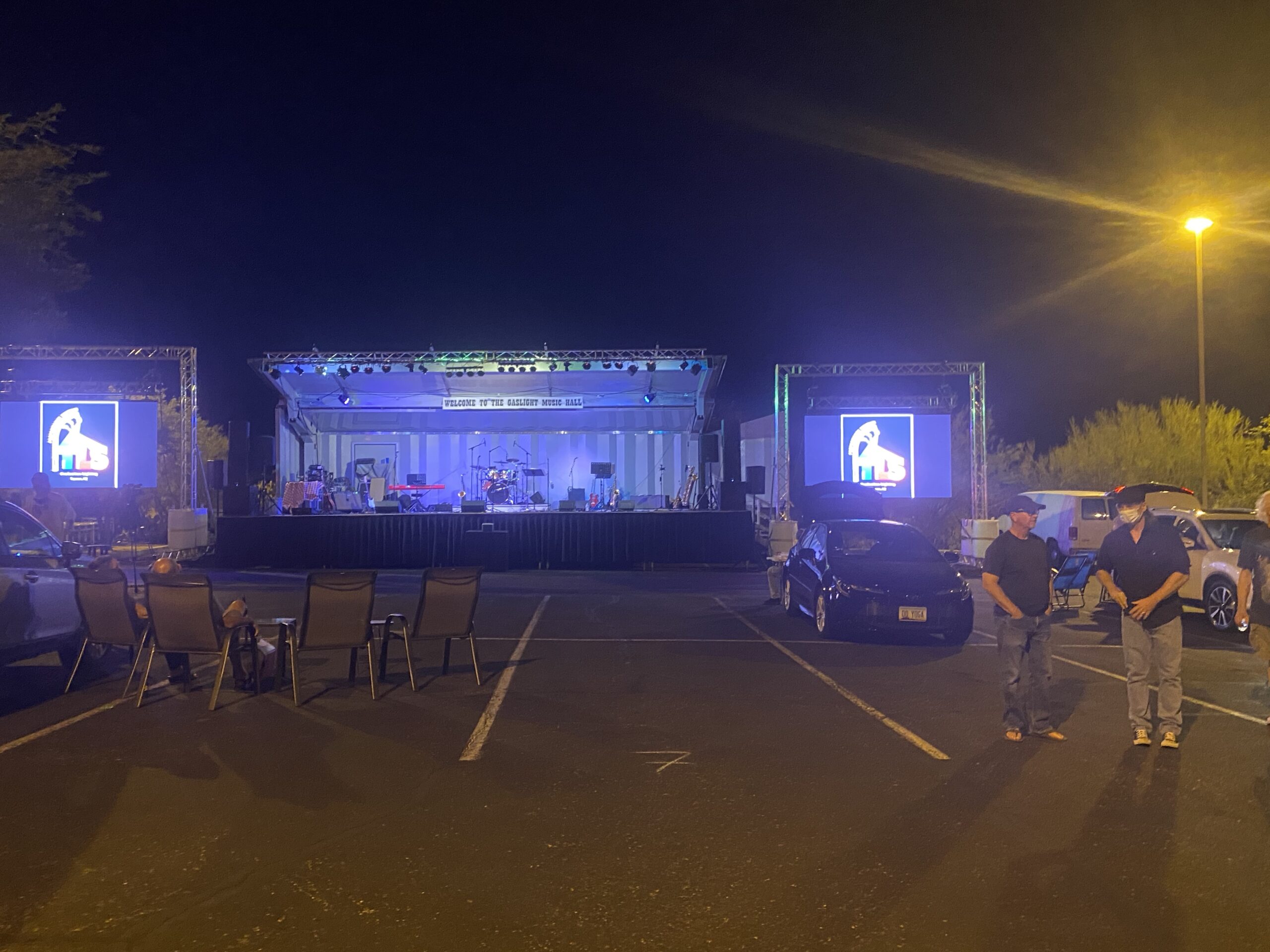 You can watch from your car or truck bed or you bring folding chairs to sit in your spot. The charge is per carload. We had E-4- the 5th row and 8th parking spot in. Parking spots are staggered for social distancing and availability is limited.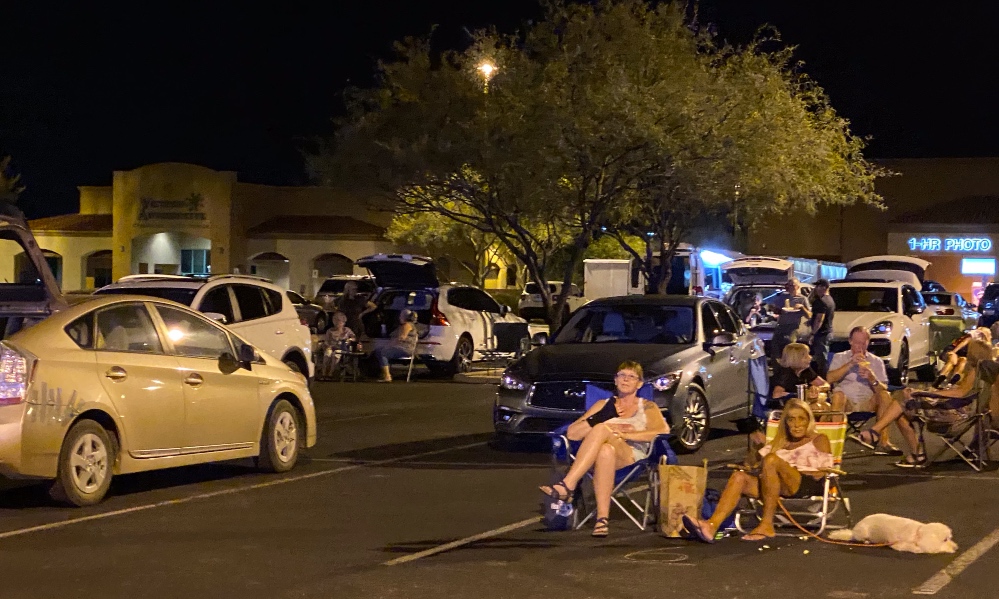 Some wore masks (we did!) but many stayed in their spot with masks off. All of the staff were wearing masks.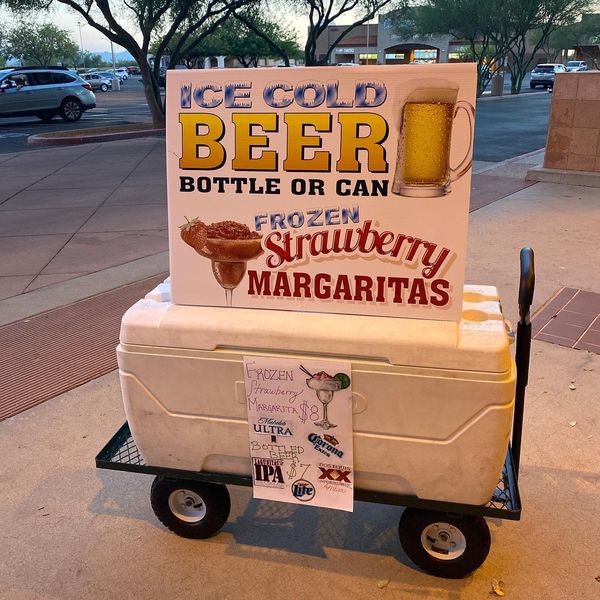 They made runs through the parking lot with beer, margaritas, popcorn, root beer floats and pizzas (that had been pre-ordered).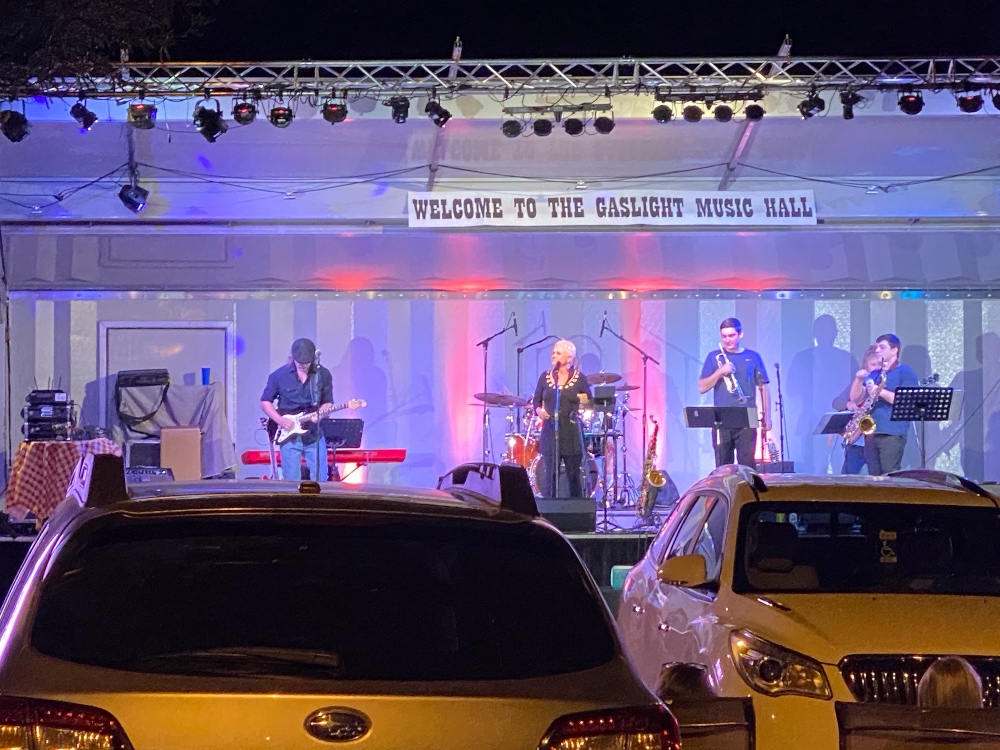 My good friend, Denise McCreary sings and plays sax with THE COOLERS. I was so excited they were playing just a few miles from our house. This was our first foray to an event since last winter.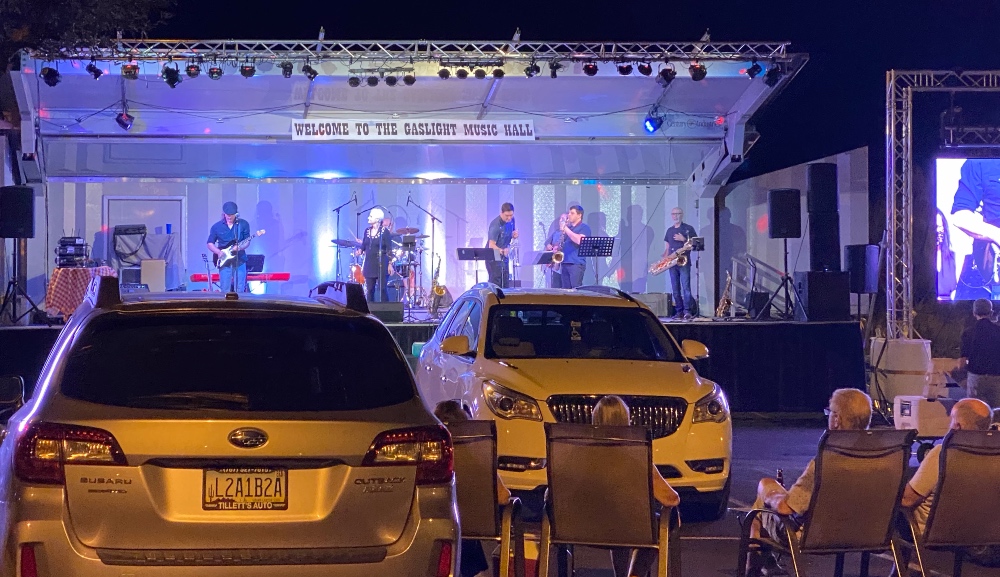 Drive in events–music, movies and events–are popping up all Tucson. Check these websites for the latest information on current offerings:
El Toro Flicks offers drive-in movies and all the latest technology in Oro Valley and Downtown Tucson.
On the Eastside, Cactus Carpool Cinema has a 40 ft screen and sound that streams to your car radio.
We are fortunate with our Tucson weather. This should be able to be enjoyed pretty much year-round. So get out! Have fun! Be safe! Life is good.